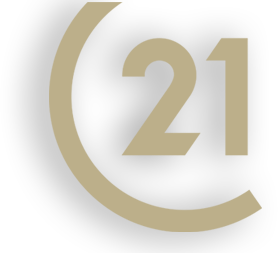 Schweitzer Mountain Resort, Idaho
View our comprehensive local business directory for all your needs pertaining to Schweitzer Mountain Ski Resort. Whether you are searching for rentals, directions, weather conditions, vacation options or something else entirely, this list of companies should provide you what you are looking for.
Century 21 RiverStone On The Mountain
Located in the Lazier Building on Schweitzer Mount Sandpoint, ID 83864
Phone (208) 263-0427
Fax (208) 265-5192
Toll-Free (888) 923-8484
Web Site
Let Century 21 RiverStone located in the village at the Lazier Building be your Schweitzer Mountain Ski Resort Real Estate Expert!
Pucci Pub
124 Village Lane Sandpoint, ID 83864
Phone (208) 255-7508

Schweitzer Alpine Racing School SARS
PO Box 63 / Schweitzer Mountain Resort Sandpoint, ID 83864
Phone
(208) 263-1081
Web Site
SARS teaches mastery and promotes a life-long love for the sports of competitive and non-competitive alpine skiing and riding in a healthy environment with the highest applicable level of coaching.
Schweitzer Chapel
PO Box 55 Ponderay, ID 83852
Phone
(208) 255-4556
Web Site
The Schweitzer Chapel provides a place of worship for the people of Schweitzer Mountain, a retreat facility with a historical tradition of serving primarily Christian youth groups on weekends and Holidays of the ski season and a meeting place for Christian organizations throughout the year. Both a Catholic Mass and a non-denominational Christian service are available during the ski season.
Schweitzer Fire Department
7094 Schweitzer Mountain Road Sandpoint, ID 83864
Phone
(208) 265-4741
Schweitzer Mountain Bed & Breakfast
110 Crystal Court Sandpoint, ID 83860
Phone
(208) 263-7117
Fax
(208) 263-7117
Toll-Free
(800) 831-8810
Ski in-ski out, four rooms and one suite, all with private baths, Bed and Breakfast located at Schweitzer Resort. Old world charm, new world amenitites. Swiss style chalet, filled with antiques, large enclosed deck, Steinway piano, ski room and gathering rooms. Only open in the winter.
Schweitzer Mountain Resort
10000 Schweitzer Mountain Road Sandpoint, ID 83864
Phone
(208) 263-9555
Fax
(208) 263-0775
Toll-Free
(800) 831-8810
Web Site
Schweitzer Mountain is a prime vacation spot all year long. Hike, horseback ride, bike, take a trail ride or hitch the quad to the top of the mountain to get the best pickins' of the huckleberry season. And the city of Sandpoint is only a short, 9-mile drive down the mountain. Sandpoint, in any season, is well worth a visit, boasting a four-season climate and fun opportunities for all ages.
Selkirk Lodge at Schweitzer
10000 Schweitzer Mtn Rd Schweitzer, ID 83864
Phone
(208) 265-0257
Fax
(208) 263-7961
Toll-Free
(877) 487-4643
Web Site

Exquisite yet rustic, stay slope-side in the heart of Schweitzer Village. Standard Hotel Style Rooms and Family Suites Available. Pool, hot tubs, full service lounge and dining. Great summer attractions including horseback riding, mountain biking, hiking and more.
Powder Hound Pizza
Lazier Center
Phone
(208) 255.5645
Web Site

Enjoy a slice of great pizza and cold beer at Powder Hound! This local gem is a locals' favorite when it comes to slices and a friendly atmosphere. Located below shop level in the Lazier building, Powder Hound Pizza at Schweitzer is open during the winter season and on festival weekends in the summer.