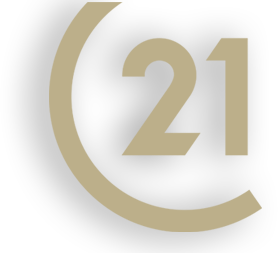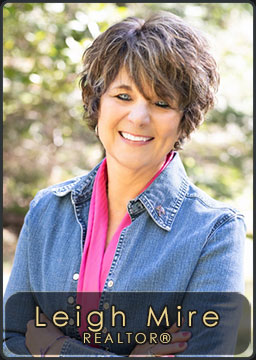 Leigh Mire, REALTOR®
(208) 290-3450
Email Me

BIO
I am originally from Atlanta, my hometown and the place of my childhood and much family. It is where I learned the values of tradition, family and faith. It is where I learned to care about people through home and hospitality. My roots are deep there, but when we visited North Idaho thirty years ago with wee ones in tow, we fell head over heels for this place and knew this was where we wanted to raise our children. A place where the lessons of my youth would have fertile ground to grow and flourish. I know that might sound a little "sappy," as my grandmother would say, but I can't help it. Sandpoint brings out that appreciation of the abundance of God's blessings, the safety of a small town setting and the values that my parents and grandparents passed down to me.
Besides being a daughter, sister and aunt, I am wife to a patient husband and mom to three stellar children who have, precious-to-me spouses. I am also "Ammy" to the most adorable six grandchildren who, as I write this, are all under 8 years old! Our children have all chosen to live, work and raise their families here. In a world where families are scattered, we are blessed to see at least one of them daily!
I spend most of my free time hanging out with my grandkids, they make me laugh and keep me focused on what's important! I love how they think and the insight they have, in the simplest of things. When time permits, I enjoy quilting, gardening, reading, home decorating and entertaining. I like to travel, but I love being home. Sandpoint is a place we never feel we need to "get away" from. I love my town and I love my people!
My journey to becoming a real estate agent has taken many twists and turns. My resume includes many years working for the school district as a school secretary/bookkeeper and an equal number operating a bookkeeping/medical billing business. About ten years ago, when I was bookkeeping for my brother's real estate company, I became increasingly interested in real estate as a profession. I have an entrepreneurial spirit and have a hard time saying no to the opportunity a great idea brings, so no one was shocked when I decided to obtain my real estate license.
Eventually, I found myself juggling too many "jobs" and realized that I needed my career to match who I am. A person who values people and those relationships, a person who loves where she lives and loves to share that with others. A person who is thrilled when she helps a buyer find their perfect piece of Idaho heaven or helps the seller move on to their next adventure. With that in mind, I spent the next couple of years slowly transitioning from a data focused career to one that connects with people! A career in real estate suits me well, as it gives me the flexibility I need, while helping others realize their dream to live in North Idaho, where family comes first.
When my husband and I moved here, we embarked on a new adventure with the future unknown. I remember the excitement and emotion well and is why I enjoy helping first time home buyers find their first home, walking them through the process, step by step. Whether a first time or a seasoned buyer or seller, I believe you will find my attention to detail and professionalism an asset in your real estate endeavors. I look forward to meeting you and learning what would be home to you and helping you find just that.
Welcome Home!
Local Seller Review! Leigh Mire, our CENTURY 21 agent, sold our house in Sagle in less than one month. She was enthusiastic, professional, and extremely attentive to every detail of the selling process. We highly recommend Leigh to anyone seriously considering selling or buying property. Tony & Shannon Delewese
Local Buyer Review! Fantastic to work with. Friendly, helpful, and Leigh makes sure you understand everything along the way! House hunting/purchasing our first home was a pleasure thanks to her help! Rick and Debra Townsend
View Leigh's Listings